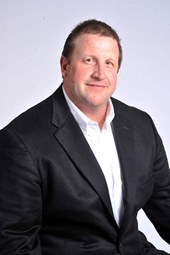 William J. Edwards
Owner & President
In 1994 — with a big dream and vision (and very little capital!) — Bill established JEB Environmental Technologies. Since then, Bill has evolved his more than 25 years of Construction Industry experience into a multi-million dollar company. He credits its success to its great employees and to the long-term relationships that Bill and his team have built with their customers.

Bill and his JEB team thrive on tackling difficult opportunities. They approach challenging projects with great enthusiasm — meticulously planning and coordinating all of the complex variables — to deliver an exceptional experience for the customer, on time and on budget.

In addition to his JEB responsibilities, Bill also serves as a Board Director for Jersey Shore State Bank and Penns Woods Bancorp, Inc.

A life-long resident of Mill Hall, Pennsylvania, Bill and his family love the outdoors. They especially enjoy traveling around the U.S., hunting wild game on their property and relaxing at their camp.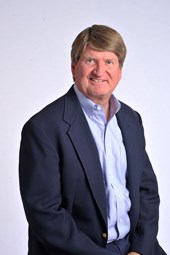 Mark Morin
Vice President, Business Development
A graduate of the University of Delaware with a degree in Mechanical Engineering, Mark has 33 years of experience in the Engineering and Construction Industry. Thirty of those years were with Sunoco, where Mark held a variety of leadership positions — most recently as Vice President, Engineering, Construction and Maintenance. His vast Project and Construction Management experience ranges across Raze & Rebuilds, New to Industry, Acquisitions and other Maintenance types of projects. Mark is excited to apply his expertise and experience to help the JEB team expand and diversify its client base.

Originally from Bangor, Maine, Mark currently lives in Garnet Valley, Pennsylvania. Mark enjoyed many years of coaching youth football, lacrosse and basketball for his two sons; now, he and his wife are enjoying watching them both play through their high school years. The family also enjoys traveling together to the beach and to Maine.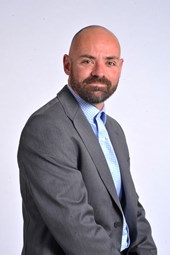 Keith Inklovich
Chief Engineer/ Lead Project Manager
A graduate of Penn State University, Keith holds a Bachelor of Science degree in Mechanical Engineering. With more than 15 years of experience in the Petroleum Station Construction industry and as the Chief Engineer and Lead Project Manager at JEB, Keith is responsible for the planning, management, implementation and critical-incident control processes that accompany complex construction projects at this level. Above all else, Keith is committed to delivering multi-million dollar projects with excellence — on time and on budget.
Keith's "do what it takes to get the job done" work ethic, backed by his numerous technical certifications in the states of New York, Pennsylvania, New Jersey, Ohio, Indiana, West Virginia, Maryland, and Florida, are testaments to his commitment to the customers who work with JEB.
Living in Mill Hall, Pennsylvania with his wife, Laura, Keith enjoys staying active in a wide variety of recreation and sports, including outdoor cycling, trail running, riding motorcycles, archery, and long-range competition rifle shooting.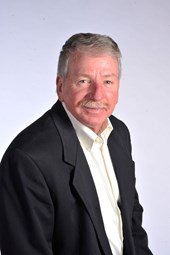 Walt Sigda
Project Manager
With more than 35 years of experience in the construction industry, Walt has expertise in master carpentry, residential, commercial and industrial building construction. Since 2002, Walt has been a major contributor at JEB. Due to his proven track record as a standout Construction Foreman, Walt earned a promotion in 2007 to Project Manager; since then, he has overseen all of the commercial and industrial demolitions, building constructions and all projects that the JEB team performs in the petroleum field. A majority of Walt's efforts are focused on preparing bids and managing all aspects of JEB's job site activities.
Before joining JEB, Walt spent time as a supervisor for a log building company that built homes as far away as Japan. In addition, he was self-employed and maintained a successful business for over 10 years.
Walt lives in Mill Hall, Pennsylvania, where he enjoys the outdoors, driving ATVs and camping.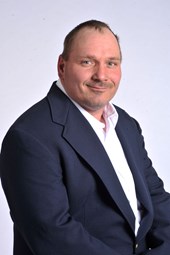 Jamie Stringfellow
Project Supervisor
Jamie has 22 years of construction experience which he gained in the ever-competitive home building, carpentry and pipefitting industries.
Since 2004, Jamie has worked with JEB, where he began as a carpenter/laborer. With his hard work and determination, Jamie worked his way up to become a Project Supervisor who oversees all aspects of the JEB business, from demolition to new construction. Jamie has achieved various certifications in the petroleum industry, from those involving specific products to multi-state certifications.
Jamie lives in Jersey Shore, Pennsylvania, with his family, and in his spare time, enjoys woodworking, hunting and fishing.